Senior Audio Tech Leader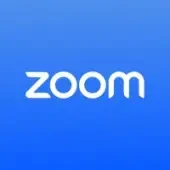 Zoom
Hangzhou, Zhejiang, China
Posted on Thursday, October 19, 2023
We are looking for a highly motivated Senior Engineering Manager with a strong background in audio product development. The ideal candidate will have a proven track record of delivering high-quality real-time audio products and leading a team of engineers with a focus on audio processing algorithm development.
Responsibilities:
- Lead and manage a team of engineers to design and develop audio products from ideation to launch.
- Work closely with product management, and cross-functional teams to define product requirements and deliverables.
- Define technical roadmap and drive the development of innovative DSP and AI audio algorithms for best user experience.
- Provide leadership and mentorship to the team, fostering a culture of continuous learning and development.
- Establish and maintain engineering best practices, processes, and standards to ensure high-quality product development.
Requirements:
- Master's degree and above. Phd preferred.
- Minimum of 8 years of experience in product development, with a focus on speech and audio; minimum of 4 years experience in management roles.
- Strong background in audio processing algorithms (Echo Cancellation, Speech Enhancement, Beam-forming etc) with both DSP and AI approaches.
- Proven track record of delivering high-quality real-time audio products.
- Experience leading and managing a team of engineers in a fast-paced and dynamic environment.
- Excellent communication, collaboration, and problem-solving skills.
- Capable of understanding the details while focusing on the big picture
- Familiarity with audio devices, codecs, standards.
We believe that the unique contributions of all Zoomies is the driver of our success. To make sure that our products and culture continue to incorporate everyone's perspectives and experience we never discriminate on the basis of race, religion, national origin, gender identity or expression, sexual orientation, age, or marital, veteran, or disability status. Zoom is proud to be an equal opportunity workplace and is an affirmative action employer. All your information will be kept confidential according to EEO guidelines.
At Zoom, we care about our employees, their families, and their well-being. As part of our award-winning workplace culture and commitment to delivering happiness, our benefits program offers a variety of perks, benefits, and options to help employees maintain their physical, mental, emotional, and financial health; support work-life balance; and contribute to their community in meaningful ways. To view our benefits, click here.
About Us
Zoomies help people stay connected so they can get more done together. We set out to build the best video product for the enterprise, and today help people communicate better with products like Zoom Contact Center, Zoom Phone, Zoom Events, Zoom Apps, Zoom Rooms, and Zoom Webinars.
We're problem-solvers, working at a fast pace to design solutions with our customers and users in mind. Here, you'll work across teams to deliver impactful projects that are changing the way people communicate and enjoy opportunities to advance your career in a diverse, inclusive environment.
Explore Zoom: