Machine Learning Researcher, Speech Recognition - New Grad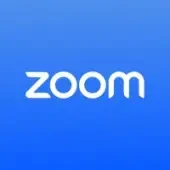 Zoom
Software Engineering
San Francisco Bay Area, CA, USA
Posted on Wednesday, October 11, 2023
About the Team:
Zoom's speech team is developing speech processing components to improve Zoom's conversational AI experience. The team is responsible for developing state-of-the-art solutions, including automatic speech recognition (ASR), text-to-speech (TTS), speaker diarization, language identification and more.
About the Role:
We are seeking a machine learning researcher/engineer, with a solid background in speech recognition and speech processing. The responsibilities of this role include: 1) developing and deploying state-of-the-art models for speech recognition, 2) collaborating with cross-functional units to improve production speech recognition models, 3) exploring novel technologies and publishing research findings in major conferences/ journals.
Basic Requirements:
Currently pursuing a Master's or PhD degree in Computer Science, Electrical Engineering or related fields; or a Master's degree in Computer Science, Electrical Engineering or related fields with 3 years of experience in speech recognition, speech processing, and/or natural language processing. Expectation is that the degree will be obtained by July 2024 or earlier.
Preferred Requirements:
A PhD degree in Computer Science, Electrical Engineering or related fields. Degree obtained by July 2024 or earlier.

Specialization in speech recognition, natural language processing, or audio signal processing is highly desirable.

Prior experience in developing large-scale speech recognition systems for real-world applications.

Strong ability to identify challenges in speech recognition and propose solutions or improvements to existing methods.

Strong programming skills in Python; familiarity with ML frameworks such as PyTorch and TensorFlow; and experience with speech recognition toolkits and libraries such as Kaldi/k2, ESPnet, or TorchAudio.

Demonstrate strong collaboration and communication skills.

Solid understanding and scientific curiosity to learn state-of-the-art speech technologies.
Salary Range or On Target Earnings:
Minimum:
$117,000.00
Maximum:
$233,900.00
In addition to the base salary and/or OTE listed Zoom has a Total Direct Compensation philosophy that takes into consideration; base salary, bonus and equity value.
Information about Zoom's benefits is on our careers page here.
Note: Starting pay will be based on a number of factors and commensurate with qualifications & experience.
We also have a location based compensation structure; there may be a different range for candidates in this and other locations.
About Us
Zoomies help people stay connected so they can get more done together. We set out to build the best video product for the enterprise, and today help people communicate better with products like Zoom Contact Center, Zoom Phone, Zoom Events, Zoom Apps, Zoom Rooms, and Zoom Webinars.
We're problem-solvers, working at a fast pace to design solutions with our customers and users in mind. Here, you'll work across teams to deliver impactful projects that are changing the way people communicate and enjoy opportunities to advance your career in a diverse, inclusive environment.
Explore Zoom:
We believe that the unique contributions of all Zoomies is the driver of our success. To make sure that our products and culture continue to incorporate everyone's perspectives and experience we never discriminate on the basis of race, religion, national origin, gender identity or expression, sexual orientation, age, or marital, veteran, or disability status. Zoom is proud to be an equal opportunity workplace and is an affirmative action employer. All your information will be kept confidential according to EEO guidelines.