Telephony Engineer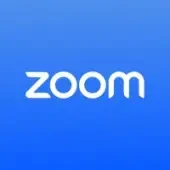 Zoom
Other Engineering
San Jose, CA, USA
Posted on Friday, September 29, 2023
Provide IP Telephony and VoIP Subject Matter Expertise for Company and Company's managed service providers. Telephony Engineer troubleshoots and resolves complex problems. Administration of SIP and Media Servers. Design and Deploy SIP VOIP trunking architecture. Telephony Engineer manages 3rd party telecom carriers and mobile providers. Manage tasks across Engineering and Network Operations to set correct Routing and firewall rules. Determine the functional requirements, design the overall technical aspects of the implementation and determine technical specifications to meet requirements. Monitor telephony performance and capacity utilization across Telephony trunk groups, internal networks and external networks. Work with various internal and external teams to adjust session capacity and bandwidth as needed. Use tools such as Zabbix, monitoring server, Cloud watch to check for any issues such as high network utilization, issues on any Telephony trunk group, server crash, critical or warning issues. Troubleshoot those issues and be able to fix any critical or severe issues. Work with Network Architect to optimize usage of the network related to ongoing challenges and issues in carrier and customer telephony Trunk Groups. Create change requests using tools like JIRA for any changes needed to data Centre infrastructure and the network. Investigate issues reported by customers and escalated from Technical Support Engineers in JIRA tickets. Work to identify root cause of issue found, determine what changes are required to resolve the issue found.
Minimum Education & Experience Requirements:
Requires a Master's degree in Telecommunications and Networking Engineering, a related field, or a foreign equivalent. Must have 1 year of experience in the job offered or related occupation. Must have 1 years of experience in using Wireshark tool to filter and capture network packet traffic and analyzing various networking protocols sent in the packets; working with network firewalls to design access rules and then build and configure network security groups to run the access rules; installing, configuring, maintaining Switches and Routers and troubleshooting issues with network Layer 2 and Layer 3 devices; network debugging using diagnostic tools including TraceRoute and analyzing responses returned by Ping command; working with PBX's and Telephony Network Protocols including VoIP to investigate Quality of Service issues; and using security equipment and data network encryption protocols including IPSEC or SRTP. Telecommuting work arrangement permitted: position may work in various unanticipated locations throughout the U.S.
Company Name: Zoom Video Communications, Inc.
#LI-DNI
Salary Range or On Target Earnings:
Minimum:
$154,710.00
Maximum:
$175,600.00
In addition to the base salary and/or OTE listed Zoom has a Total Direct Compensation philosophy that takes into consideration; base salary, bonus and equity value.
Information about Zoom's benefits is on our careers page here.
Note: Starting pay will be based on a number of factors and commensurate with qualifications & experience.
We also have a location based compensation structure; there may be a different range for candidates in this and other locations.
About Us
Zoomies help people stay connected so they can get more done together. We set out to build the best video product for the enterprise, and today help people communicate better with products like Zoom Contact Center, Zoom Phone, Zoom Events, Zoom Apps, Zoom Rooms, and Zoom Webinars.
We're problem-solvers, working at a fast pace to design solutions with our customers and users in mind. Here, you'll work across teams to deliver impactful projects that are changing the way people communicate and enjoy opportunities to advance your career in a diverse, inclusive environment.
Explore Zoom:
We believe that the unique contributions of all Zoomies is the driver of our success. To make sure that our products and culture continue to incorporate everyone's perspectives and experience we never discriminate on the basis of race, religion, national origin, gender identity or expression, sexual orientation, age, or marital, veteran, or disability status. Zoom is proud to be an equal opportunity workplace and is an affirmative action employer. All your information will be kept confidential according to EEO guidelines.