Data Loss Prevention Engineer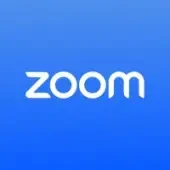 Zoom
Administration
Singapore
Posted on Friday, September 29, 2023
About the Team
The IT & Infrastructure Security team is responsible for Zoom's cloud, endpoint, and network security strategy. This team works with stakeholders both inside and outside of the security organization to create a comprehensive approach to solve our largest security problems.
About the Role
As a Data Loss Prevention Engineer/Analyst at Zoom you will be at the forefront of safeguarding our data integrity and security. Your role will encompass a diverse range of responsibilities, aimed at deploying and optimizing Data Loss Prevention solutions and strategy to ensure the highest level of protection for sensitive information. You will collaborate closely with cross-functional teams to implement robust security controls and enhance our systems' resilience.
Responsibilities:
Collaborate in the architectural design, deployment, and seamless integration of cutting-edge DLP solutions.

Implement necessary changes to applications, user settings, and system configurations, ensuring optimal DLP performance.

Efficiently track, troubleshoot, and resolve user issues, tasks, and incidents to maintain operational continuity.

Uphold the integrity of DLP and associated security systems through regular maintenance and updates.
Key Contributions:
Craft and execute innovative Data Loss Prevention strategies, leveraging industry-leading tools like ProofPoint, CASB, Web Proxy and Endpoint Data Classification.

Drive DLP design enhancements, elevating security, availability, and automation for enhanced operational efficiency.

Partner closely with IT and Engineering teams to develop and implement potent DLP security controls.

Translate complex security risks into clear insights for business partners and technical teams, ensuring the optimization of DLP solutions to safeguard sensitive data.

Collaborate seamlessly with multidisciplinary teams including engineering, systems, network, and security administrators to ensure the secure development and deployment of DLP solutions.

Apply advanced knowledge of DLP best practices and policies from renowned organizations such as SANs, ISACA, and ISC2.

Provide invaluable support during DLP incidents and audits, encompassing Sox, SSAE16, ISO, PCI, FedRamp, and FTC.

Devise comprehensive support procedures and performance metric reports.

Establish and champion security and risk policies, standards, and processes pertinent to DLP, meticulously documented for future reference.
About You
Basic Qualifications:
Min 4-8 years of hands-on experience in executing DLP functions with demonstrable success.

Showcase expertise in integrating DLP solutions across diverse platforms, including Windows, Unix, and Database Platforms.

Experience with tools such as Okta, Google Workspaces, CASB, Web Proxy, Digital Guardian, ProofPoint, OneTrust, AWS-IAM, and SailPoint.

Display exceptional self-motivation, proactively identifying focal points and surmounting new challenges autonomously.

Proficiently communicate risk across all business echelons, from management to operational and developmental teams.

Flourish in dynamic, fast-pa

ced international environments, adapting seamlessly to evolving demands.

Champion standardization and simplification across all tasks, ensuring efficiency and consistency.

Embody a strong sense of initiative and autonomy, initiating tasks and driving them independently to completion.

Exhibit exemplary oral and written communication skills, capably conveying complex concepts to leadership and preparing articulate presentations, analytical reports, and program statuses.

Possess a robust business acumen, fostering effective collaboration with application, product, and IT teams.
We believe that the unique contributions of all Zoomies is the driver of our success. To make sure that our products and culture continue to incorporate everyone's perspectives and experience we never discriminate on the basis of race, religion, national origin, gender identity or expression, sexual orientation, age, or marital, veteran, or disability status. Zoom is proud to be an equal opportunity workplace and is an affirmative action employer. All your information will be kept confidential according to EEO guidelines.
At Zoom, we care about our employees, their families, and their well-being. As part of our award-winning workplace culture and commitment to delivering happiness, our benefits program offers a variety of perks, benefits, and options to help employees maintain their physical, mental, emotional, and financial health; support work-life balance; and contribute to their community in meaningful ways. To view our benefits, click here.
About Us
Zoomies help people stay connected so they can get more done together. We set out to build the best video product for the enterprise, and today help people communicate better with products like Zoom Contact Center, Zoom Phone, Zoom Events, Zoom Apps, Zoom Rooms, and Zoom Webinars.
We're problem-solvers, working at a fast pace to design solutions with our customers and users in mind. Here, you'll work across teams to deliver impactful projects that are changing the way people communicate and enjoy opportunities to advance your career in a diverse, inclusive environment.
Explore Zoom: