Lead Product Designer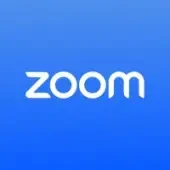 Zoom
Product, Design
Hangzhou, Zhejiang, China
Posted on Friday, September 22, 2023
Zoom Contact Center is an omnichannel contact center solution optimized for video and integrated into the same Zoom experience. Zoom Contact Center brings unified communications together with contact center capabilities.
We strive to understand complex problems and root causes to form elegant design solutions. We design for customers' jobs-to-be-dones with the highest quality Zoom strives for.
Provide a stellar user experience to deliver on our promises to our customers. Zoom is looking for a Senior Product Designer, a design thinker, to shape our product experience for the personas who support their customers to resolve issues via Zoom Contact Center.
You will work with partners in Product and Engineering to understand, question, and analyze requirements and user jobs, explore design solutions, and validate them. You will work with the Design Team to produce high-quality design discovery and collaborate with the team on design.
You bring knowledge and passion for excellence in design and design processes to the team, supporting your peers, mentoring junior team members, and helping maintain a focus on customer success.
Core Responsibilities
Own and lead the overall design strategy for the Contact Center product area(s) and deliver a cohesive and innovative experience.
Work with the Contact Center lead designers to build a suitable design architecture, illustrate how details fit into a bigger picture for the customers, product, platform, and Zoom, and socialize it with stakeholders, partners, and other designers.
Communicate strategy, vision, and potential improvement solutions.
Be a storyteller at the executive level that elaborates on the problem and root cause and designs solutions that encompass the overall strategy of the Contact Center.
Partner with the design systems team and strategize for the growth of the Contact Center design systems and consistent design.
Advocate and enhance the Zoom Brand experience within the design team and the cross-functional partners.
Build a strategic partnership with PM and Eng org at Zoom. Identify and work with key contacts from Product, Design, Engineering, Marketing, and Legal to tackle ambiguous problems.
Be knowledgeable on the Zoom Product ecosystem and customer journey.
Drive a group consensus for sustainable and quality design solutions by actively aligning the team's knowledge of the problem and root cause.
Take a smart and calculated risk to drive a design decision. The decision will always be for the strategic growth and quality of all Contact Center and Zoom Products.
Articulate your vision and rationale through various design artifacts, and deliver complete solutions for the product and design organization.
Help mentor and inspire other designers.
About you
You are passionate about technology (specifically machine learning) and what it can do for our customers.
You have extensive knowledge of admin experience
You are a curious and proactive person
You can explore multiple design options and can communicate what is the best option that fits the goal.
You enjoy connecting with people on a human scale.
Have a design foresight for the future and are passionate about making an impact on the Zoom business and design.
Can identify issues and able to mitigate for the sustainability and quality of the product
Embrace ambiguity.
Strive for truth and allow room for different perspectives.
Possess a strong bias for action in a fast-paced, metric-driven environment.
Basic Qualifications
8+ years of related experience with a Bachelor's degree or 6 years with a Masters's degree
Must be able to speak and write English in order to communicate your thoughts and intentions well.
Strong knowledge of user experience design processes and methodology for web apps.
Proficiency with Figma (our primary design tool) or the ability to adapt to it.
A passion for creating products that balance function and emotional impact on people.
Excellent communication and collaboration skills.
The ability to run usability testing and user research is a must.
Preferred Qualifications
Knowledge of complex SaSS Admin Experience and Work Force (or schedule) Management is a plus.
Previous Contact Center-related design experience.
Experience working with remote teams and an international audience.
Experience working with and contributing to design systems.
Experience designing for OS-native apps, mobile apps, and embedded apps.

We believe that the unique contributions of all Zoomies is the driver of our success. To make sure that our products and culture continue to incorporate everyone's perspectives and experience we never discriminate on the basis of race, religion, national origin, gender identity or expression, sexual orientation, age, or marital, veteran, or disability status. Zoom is proud to be an equal opportunity workplace and is an affirmative action employer. All your information will be kept confidential according to EEO guidelines.
At Zoom, we care about our employees, their families, and their well-being. As part of our award-winning workplace culture and commitment to delivering happiness, our benefits program offers a variety of perks, benefits, and options to help employees maintain their physical, mental, emotional, and financial health; support work-life balance; and contribute to their community in meaningful ways. To view our benefits, click here.
About Us
Zoomies help people stay connected so they can get more done together. We set out to build the best video product for the enterprise, and today help people communicate better with products like Zoom Contact Center, Zoom Phone, Zoom Events, Zoom Apps, Zoom Rooms, and Zoom Webinars.
We're problem-solvers, working at a fast pace to design solutions with our customers and users in mind. Here, you'll work across teams to deliver impactful projects that are changing the way people communicate and enjoy opportunities to advance your career in a diverse, inclusive environment.
Explore Zoom: