Business Development Representative, DACH (fluent German required)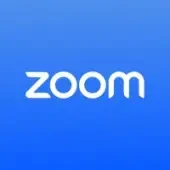 Zoom
Sales & Business Development
Amsterdam, Netherlands
Posted on Tuesday, August 29, 2023
The Business Development Representative (BDR) is a key role within our EMEA team. This position involves creative outbound outreach (so to not mince words - cold calling). Your job will be to interview prospects, discover their needs and then deliver happiness by matching them the perfect Zoom solution. Once you've qualified the lead, you hand over the heavy lifting to your business partner in the sales team. If your ambition is to move into an account executive role, this is the ideal starting point. This role will cover our DACH territory so fluent knowledge of the German language is required.
Have you developed some of the below career skills that will be needed to hit the ground running?
An engaging and effective communicator

Detail oriented, tenacious, responsible and self-motivated

Receptive to feedback and willingness to adaptable

Active Listener - to customers as well as management
What you can expect to be doing day to day
Identify, develop relationships, and schedule meetings with accounts.

Strategize with top-producing Account Executives to target prospect accounts to fill pipeline and develop overall skill-set

Conduct high-level conversations with C-level and VP-level Executives to address business needs.

Create strategic emails to target prospect accounts

Continuously maintain and update Salesforce.com

Evangelize Zoom product offerings across territory or named accounts

Conduct on-going research to identify new leads, obtain contact information and begin targeting through

Achieve quarterly qualified lead/meeting quotas

BDRs will utilize Salesforce and other marketing automation efforts to qualify contacts, and ultimately give our sales team more qualified opportunities for gaining new customers.
What skills will you develop while in this role
With coaching and encouragement from our trained managers we will work with you to further develop yourself professionally in areas such as:
Product research

Resilience

Adaptability

Problem solving

Multitasking skills

Flexibility
In addition you will know how to:
Respond and not react

Deliver in high pressure situations

Stay grounded
All together we aim to prepare you for future advancement into an account executive role (hopefully) within Zoom.
We believe that the unique contributions of all Zoomies is the driver of our success. To make sure that our products and culture continue to incorporate everyone's perspectives and experience we never discriminate on the basis of race, religion, national origin, gender identity or expression, sexual orientation, age, or marital, veteran, or disability status. Zoom is proud to be an equal opportunity workplace and is an affirmative action employer. All your information will be kept confidential according to EEO guidelines.
At Zoom, we care about our employees, their families, and their well-being. As part of our award-winning workplace culture and commitment to delivering happiness, our benefits program offers a variety of perks, benefits, and options to help employees maintain their physical, mental, emotional, and financial health; support work-life balance; and contribute to their community in meaningful ways. To view our benefits, click here.
About Us
Zoomies help people stay connected so they can get more done together. We set out to build the best video product for the enterprise, and today help people communicate better with products like Zoom Contact Center, Zoom Phone, Zoom Events, Zoom Apps, Zoom Rooms, and Zoom Webinars.
We're problem-solvers, working at a fast pace to design solutions with our customers and users in mind. Here, you'll work across teams to deliver impactful projects that are changing the way people communicate and enjoy opportunities to advance your career in a diverse, inclusive environment.
Explore Zoom: