Machine Learning Engineer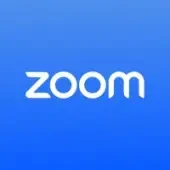 Zoom
Software Engineering
Singapore
Posted on Saturday, August 26, 2023
Zoom is an award-winning workplace. Our culture focuses on delivering happiness, our commitment to transparency, and the tangible benefits we provide our employees and our customers.
Please Note: This position will be based in Singapore in a hybrid working environment.
What You'll Be Doing:
The role will entail working alongside a friendly team of experienced researchers to develop machine translation and multilingual AI models and deploy them to our online video conference products.
After a massively successful 2020, it is an exciting phase for us at Zoom and we are now looking to strengthen our R&D team in Singapore.
Specifically:
Building and deploying state-of-the-art machine learning models (e.g. LLMs) for machine translation use cases.

Contributing to maintaining and enhancing our large-scale training and inference pipelines and real-time ML services which enable Zoom's products.

Working closely with the team to build the required tools and services to enhance the Zoom machine translation services.

Working closely with the product and operations teams to integrate ML services seamlessly into the products.

Working closely with various teams on data acquisition, cleanup, and related tooling.
Why you should consider this role:
You will be a member of an R&D team having the opportunity to transform your ideas into products.
An opportunity to solve some cutting-edge AI and MT problems and deploy models that constantly advance the state of the art.
Flexibility to contribute to the vision and direction of our products and services.
An opportunity to create an impact in society, where billions of users will be using the final products for which the models were deployed and recommended by you.
Enjoy a great culture of inclusivity and collaboration.
Basic Qualifications:
5+ years of experience with a Master's or Ph.D. degree in Computer Science, Artificial Intelligence, Machine Learning, or related fields.
Depth and breadth in state-of-the-art approaches in machine translation.
Strong coding skills in Python, C/C++, or Java.
Hands-on experience in machine learning model deployment and toolkits (TensorFlow, PyTorch).
Familiarity with large-scale data processing and distributed systems.
Proven mathematical knowledge; understanding of machine learning, and statistics.
Effective working in a team environment.
Preferred Qualifications:
Experience frameworks such as MLflow, Kubernetes, TFServing, etc.
Experience in distributed training and performance optimization on GPUs.
Excellent creative problem-solving skills and the ability to invent.
Experience with Deep Learning for NLP.
Strong verbal and written communication skills.
Publications in top-tier conferences such as ACL, EMNLP, ICML, etc.
We believe that the unique contributions of all Zoomies is the driver of our success. To make sure that our products and culture continue to incorporate everyone's perspectives and experience we never discriminate on the basis of race, religion, national origin, gender identity or expression, sexual orientation, age, or marital, veteran, or disability status. Zoom is proud to be an equal opportunity workplace and is an affirmative action employer. All your information will be kept confidential according to EEO guidelines.
At Zoom, we care about our employees, their families, and their well-being. As part of our award-winning workplace culture and commitment to delivering happiness, our benefits program offers a variety of perks, benefits, and options to help employees maintain their physical, mental, emotional, and financial health; support work-life balance; and contribute to their community in meaningful ways. To view our benefits, click here.
About Us
Zoomies help people stay connected so they can get more done together. We set out to build the best video product for the enterprise, and today help people communicate better with products like Zoom Contact Center, Zoom Phone, Zoom Events, Zoom Apps, Zoom Rooms, and Zoom Webinars.
We're problem-solvers, working at a fast pace to design solutions with our customers and users in mind. Here, you'll work across teams to deliver impactful projects that are changing the way people communicate and enjoy opportunities to advance your career in a diverse, inclusive environment.
Explore Zoom: