Porting Specialist, JP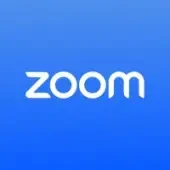 Zoom
Multiple locations
Posted on Thursday, August 24, 2023
About the Team:
Our team is more than just a group of individuals – we're a closely-knit family of passionate professionals who believe in the power of synergy. Together, we've built a vibrant and inclusive community where every member's unique strengths contribute to our shared success.
Our Team Philosophy: We firmly believe that the whole is greater than the sum of its parts. Our teams thrive on open communication, mutual respect, and a collective dedication to achieving greatness.
What Makes Our Team Special:
Diverse Expertise: Our team is a melting pot of talents, backgrounds, and skill sets. This diversity fuels our innovation and equips us to tackle complex challenges from multiple angles.
Shared Vision: Every team member is aligned with our overarching mission and goals. This unity of purpose drives us to deliver exceptional results and create an impact that resonates.
Supportive Atmosphere: We foster an environment where collaboration is the norm. Whether it's brainstorming sessions, cross-functional projects, or just a helping hand, our team is always there for one another.
Continuous Learning: We believe that growth never stops. Our team members have access to learning resources, workshops, and opportunities to stay ahead in their respective fields.
Celebrating Wins: Every milestone, no matter how small, is celebrated. We recognize and applaud individual and team achievements, creating a culture of motivation and positivity.
Innovation Hub: Curiosity thrives here. Our team encourages out-of-the-box thinking, welcoming bold ideas that challenge conventions and drive innovation.
About the Role
Prepare Local Service Request (LSR) utilizing carrier applications and interfaces (Globally).

Submit, track and document LSR orders to Local Exchange Carriers (Across the Globe), using various internal and external systems.

Monitor submitted LSR orders to ensure Firm Order Confirmation (FOC) received within regulated timeframes and resolve order rejects within a timely manner and escalate as needed.

Proactively manage internal system milestones, carrier issues and order supplements to ensure order completion within established time-sensitive intervals.

Utilize trouble-shooting techniques to escalate and resolve order jeopardies of a simple and complex nature with ILECs/CLECs.

Identify solutions to challenges that will make LEC Services more effective and efficient with openness to creativity, innovation, and change.

Provision Emergency addresses across multiple markets; reject for prequal failures work with our e911 vendor and internal teams on prequal failures.

Provide guidance and feedback to various teams (Both internal/external) as well as customers regarding project schedules to identify when each task will be performed and identify risks.

Quickly troubleshoot and resolve porting escalations from customers, sales, onboarding, and other support teams at any time through various mediums.

Perform KYC (Know your customer) verification in various countries and product such as Voice/SMS services.

Other number management duties as assigned.
About You
Basic Qualifications
Fluent in both English and Japanese, written and verbal communication skills

Working knowledge of VoIP industry

Experience with LNP processes

Team player with strong interpersonal skills

Excellent written and verbal communication skills

Solid time management, organizational skills, multi-tasking skills and analytical skills.

Mature judgment and the ability to work independently and efficiently.

Flexible, Punctual, regular, and consistent attendance.

High degree of accountability, accuracy, and attention to detail.

Ability to be a team player and have a comfort level working within a fast-paced team environment.

Must exhibit professionalism and a positive attitude and enjoy working with clients and various teams internally.

Must be able to handle urgent and multiple tasks, projects and prioritize them accordingly.

Must be able to Deliver Happiness
Preferred Qualifications
Proficiency with Microsoft Office applications such as Word, Excel, etc.

1+ years Telecom experience is preferred.

Experience with various CRM platform (Salesforce or Zendesk)
Job Purpose:
The Porting Specialist position is part of a team that is responsible for the overall service delivery of voice and number porting to customers (new and existing) from the time the order is received to order completion. In addition, the Porting Specialist directive is focused on providing quality customer service experience, timely product delivery, strong task management skills and the ability to identify problems and provide constructive resolution.
Job Description:
The Porting Specialist position will manage the critical day-to-day operational components for the delivery of telephone services. This includes but may not be exclusive to: Global Number Portability (LNP), DID Listings, SMS, Translations, telephone back-office processes, KYC verification and manage special projects as necessary.
We believe that the unique contributions of all Zoomies is the driver of our success. To make sure that our products and culture continue to incorporate everyone's perspectives and experience we never discriminate on the basis of race, religion, national origin, gender identity or expression, sexual orientation, age, or marital, veteran, or disability status. Zoom is proud to be an equal opportunity workplace and is an affirmative action employer. All your information will be kept confidential according to EEO guidelines.
At Zoom, we care about our employees, their families, and their well-being. As part of our award-winning workplace culture and commitment to delivering happiness, our benefits program offers a variety of perks, benefits, and options to help employees maintain their physical, mental, emotional, and financial health; support work-life balance; and contribute to their community in meaningful ways. To view our benefits, click here.
About Us
Zoomies help people stay connected so they can get more done together. We set out to build the best video product for the enterprise, and today help people communicate better with products like Zoom Contact Center, Zoom Phone, Zoom Events, Zoom Apps, Zoom Rooms, and Zoom Webinars.
We're problem-solvers, working at a fast pace to design solutions with our customers and users in mind. Here, you'll work across teams to deliver impactful projects that are changing the way people communicate and enjoy opportunities to advance your career in a diverse, inclusive environment.
Explore Zoom:
#LI-Remote