Senior Software Engineer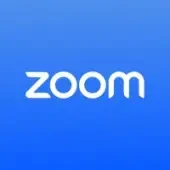 Zoom
Software Engineering
San Jose, CA, USA
Posted on Wednesday, August 16, 2023
Job Description:
Work closely with cross-functional teams to translate high-level roadmap vision into feasible feature specifications and deliverables. Design and develop the Zoom's core platform with Java using the springboot framework. Create a secure and scalable platform utilizing the latest cloud infrastructure technologies (i.e. Microservices Architecture, RESTful APls, AWS, NoSQL). Build customer-facing websites with responsive and adaptive web design principles to facilitate an enriched experience. Drive cloud based test automation solutions and deployment strategy to optimize service performance and ensure product stability using AWS infrastructure (i.e. EC2, ECS, ElasticCache, S3). Build complex metrics solutions with data visualization support for actionable business insights. Triage critical customer issues and support customer engagement.
Minimum Education & Experience Requirements:
Requires a Bachelor's degree in Computer Science, Computer Engineering, a related field, or a foreign equivalent. Must have 5 years of experience in job offered or related occupation. Must have 5 years of experience building, deploying, and supporting an enterprise-scale web application in the cloud; web development on frontend/ backend, API and SDK development using Spring MVC/ Spring Boot frameworks; Java, in-depth understanding of IO, multi-threaded concurrent programming; development in modern cloud services such as AWS, Azure or GCP; development in modern database (SQL and NoSQL)/storage technologies, such as MySQL, DynamoDB, MongoDB and Elastic Search; working with complex workflows and developing and validating solutions to solve problems; DevOps techniques, like Jenkins, Ansible, AWS architecture and deployment; and collaborating across multiple projects. Telecommuting work arrangement permitted: position may work in various unanticipated locations throughout the U.S.
Company Name: Zoom Video Communications, Inc.
#LI-DNI
Salary Range or On Target Earnings:
Minimum:
$195,000.00
Maximum:
$209,200.00
In addition to the base salary and/or OTE listed Zoom has a Total Direct Compensation philosophy that takes into consideration; base salary, bonus and equity value.
Information about Zoom's benefits is on our careers page here.
Note: Starting pay will be based on a number of factors and commensurate with qualifications & experience.
We also have a location based compensation structure; there may be a different range for candidates in this and other locations.
About Us
Zoomies help people stay connected so they can get more done together. We set out to build the best video product for the enterprise, and today help people communicate better with products like Zoom Contact Center, Zoom Phone, Zoom Events, Zoom Apps, Zoom Rooms, and Zoom Webinars.
We're problem-solvers, working at a fast pace to design solutions with our customers and users in mind. Here, you'll work across teams to deliver impactful projects that are changing the way people communicate and enjoy opportunities to advance your career in a diverse, inclusive environment.
Explore Zoom:
We believe that the unique contributions of all Zoomies is the driver of our success. To make sure that our products and culture continue to incorporate everyone's perspectives and experience we never discriminate on the basis of race, religion, national origin, gender identity or expression, sexual orientation, age, or marital, veteran, or disability status. Zoom is proud to be an equal opportunity workplace and is an affirmative action employer. All your information will be kept confidential according to EEO guidelines.