Escalation Engineer - Premier Support - EMEA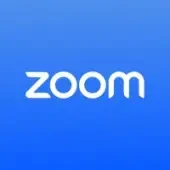 Zoom
Customer Service
Remote · United Kingdom
Posted on Saturday, August 12, 2023
About the Team
The Escalation Engineering team in Zoom supports all of the escalated issues for our customers ranging from Zoom's most technically complex or sensitive support situations along with single user connection problems. This role will specifically support our customers in Zoom's Premier Support & Services team.
Reporting to the EMEA Premier Support & Services Manager, you will provide deep technical troubleshooting for issues related to our customers. You will Isolate and identify problems and causes that directly affect the customer's usage of the Zoom platform ensuring swift and efficient resolution.
About the Role
• Be a single contact and owner providing high level technical support to our customers. Take ownership of customer issues. Provide initial troubleshooting, triage. Collect information and logs and work with engineering to investigate. Own all issues through to resolution and recommend continuous improvements where relevant.
• Understand customers' holistic UC product solution, environment, connectivity, use cases and change requirements, so help guide customers to successful resolution of issues reported.
• Be the technical owner and champion of all escalated support tickets and issues reported by the assigned customers, through resolution and ticket closure.
• Use log analysis, system tools, industry standard troubleshooting best practices, Zoom proprietary tools, and other debugging methods to analyse problems and develop solutions to meet customer needs.
• Work with engineering to resolve escalated issues, which may include, reproducing or testing fixes or workarounds in either a stand alone or customer specific environment.
• Work with peer organisations in Client Services Management, Technical Account Management, and Sales for customer specific activities or discussions.
• Attend emergency war rooms created to address high priority service challenges for the customers you are assigned. Field questions, updates, and concerns from these customers and coordinate solutions with team members, engineering, and other departments to restore services.
• Stay up to date with all of Zoom's products, offerings, and integrations and those of software and hardware competitors and partners in the industry.
About You
• Bachelor's Degree in Computer Science, Engineering, Management Information Systems or similar.
• 5+ years of customer-facing Tier 2 or Tier 3 level Technical Support experience.
• In-depth understanding of Unified Communications solutions with video and telephony-based products.
• You are highly skilled in Debugging using Wireshark packet captures and SIP call traces. Experience with QOS and SIP end to end troubleshooting is desirable.
• Familiarity with PC, Mac, Android, and iPhone applications and products.
• Technical documents writing (creating documents to explain technical issues to the customers, RFC, official documents of products, creating blog posts, etc.)
• General network knowledge (CCNA, CompTIA Network+ certification or similar). CCNA certification in particular is desirable for this role.
• Experience deploying .msi files and mass package creation and deployment.
• Previous IT Administration, Network Security and Group Policy experience.
• Relevant industry certifications in Wireshark, VCP, AWS, AZURE, ITIL, CCNA, Microsoft Certified Associate/Expert or equivalent are highly desired.
• MS Exchange administrative and support experience, also Google Calendaring.
• You can work outside of normal business hours, weekends or holidays as necessary, including being available via an on-call type process.
• You are a team Player and love sharing your knowledge to develop others.
We believe that the unique contributions of all Zoomies is the driver of our success. To make sure that our products and culture continue to incorporate everyone's perspectives and experience we never discriminate on the basis of race, religion, national origin, gender identity or expression, sexual orientation, age, or marital, veteran, or disability status. Zoom is proud to be an equal opportunity workplace and is an affirmative action employer. All your information will be kept confidential according to EEO guidelines.
At Zoom, we care about our employees, their families, and their well-being. As part of our award-winning workplace culture and commitment to delivering happiness, our benefits program offers a variety of perks, benefits, and options to help employees maintain their physical, mental, emotional, and financial health; support work-life balance; and contribute to their community in meaningful ways. To view our benefits, click here.
About Us
Zoomies help people stay connected so they can get more done together. We set out to build the best video product for the enterprise, and today help people communicate better with products like Zoom Contact Center, Zoom Phone, Zoom Events, Zoom Apps, Zoom Rooms, and Zoom Webinars.
We're problem-solvers, working at a fast pace to design solutions with our customers and users in mind. Here, you'll work across teams to deliver impactful projects that are changing the way people communicate and enjoy opportunities to advance your career in a diverse, inclusive environment.
Explore Zoom:
#LI-Remote