Lead Product Manager - AI Applications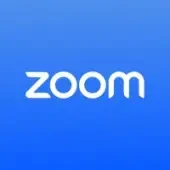 Zoom
Software Engineering, IT, Product, Data Science
San Jose, CA, USA
Posted on Wednesday, June 21, 2023
About the Team
At Zoom, AI/GenAI/ML has been widely used across all products to directly improve the user experience, from virtual backgrounds and AI summaries of Zoom Meetings to Conversational Intelligence for Sales to Virtual Agents for customer experience. Our AI Platform team has innovated on a global scale, including Zoom IQ, our intelligent assistant for knowledge workers and teams.
To further Zoom's innovation and leadership in the AI and Generative AI market, we are seeking an experienced Lead Product Manager who combines understanding, experience, vision and a passion for execution.
The Zoom AI Product Management team within Zoom is responsible for setting the AI strategy and partnering with other Zoom product teams to deliver core AI/ML capabilities across the entire Zoom portfolio. As a key member of this team, you will be driving innovative AI focused user-facing product experiences in close partnership with a variety of product teams across Zoom and meeting the unique requirements of Zoom's customers and partners.
About This Role
Are you a technology visionary? Does working on Generative AI, AI and Machine Learning (ML) products motivate you? Would you be excited about building the future of collaboration and work and pioneering AI and GenAI applications at Zoom? If the answers to these questions is yes, read on!
The Lead Product Manager will possess a wealth of knowledge and specific expertise in AI, Generative AI and Machine Learning for business and enterprise applications. In this position, you will create and execute strategic roadmaps while working collaboratively with cross-functional teams, including Product Management, Engineering, AI Engineering, Marketing, Sales, Support, and others, to achieve our AI strategy goals.
Your ultimate objective will be to deliver outstanding value to our customers, create competitive advantage, and ensure their continued success.
Your responsibilities will be to:
Strategize, define, and execute Zoom's AI and Generative AI platform, product and AI model roadmaps. Drive innovative Generative AI concepts from prototype to production, partnering with talented cross-functional teammates

Connect regularly with Zoom's customers, partners, and users to understand their goals and needs, translating those into actionable deliverables.

Drive product development and success by collaborating with partner teams - other Product groups, Engineering, AI Engineering, Design, Data Science, Research, Marketing, Legal/Privacy/Security, and Sales, managing expectations and executing on clear timelines.

Lead interaction with Technical Team - Including helping the technical team make tradeoffs based on customer requirements, QA/testing of the product

Conduct essential customer and partner briefings, and communicate strategy, roadmap, and status. Oversee and manage strategic product-related engagements, commitments, and escalations.

Incorporate data, research, and market analysis to inform product requirements and prioritization.

Perform relevant market research, product research, feature research, competitor research, and more.
About You:
Basic qualifications:
10+ years of product management experience in a software technology company with experience in AI and Machine learning, preferably a SaaS provider.

Deeply knowledgeable and curious about the Generative AI space

Enthusiasm, resilience, and efficient working styles in a fast-paced, evolving environment where the process is fluid and creative solutions are the norm.

Strong verbal and presentation skills with consultative professional business acumen.

Bachelor's Degree in Computer Science, Electrical Engineering, or a related field.
Preferred qualifications:
Experience with one or more of the following: UCaaS, CCaaS, Workforce Productivity applications

Strong technical background, with a clear preference for AI/ML expertise. This is not a coding role, but you should feel comfortable with deep technical topics with AI, engineering teams and C-level leaders within our customer base.

Experience with Large Language Models (LLM's), Generative AI, AI applications for business users

Masters Degree in a related field.

Project Management experience and skills
Salary Range or On Target Earnings:
Minimum:
$157,300.00
Maximum:
$344,200.00
In addition to the base salary and/or OTE listed Zoom has a Total Direct Compensation philosophy that takes into consideration; base salary, bonus and equity value.
Information about Zoom's benefits is on our careers page here.
Note: Starting pay will be based on a number of factors and commensurate with qualifications & experience.
We also have a location based compensation structure; there may be a different range for candidates in this and other locations.
About Us
Zoomies help people stay connected so they can get more done together. We set out to build the best video product for the enterprise, and today help people communicate better with products like Zoom Contact Center, Zoom Phone, Zoom Events, Zoom Apps, Zoom Rooms, and Zoom Webinars.
We're problem-solvers, working at a fast pace to design solutions with our customers and users in mind. Here, you'll work across teams to deliver impactful projects that are changing the way people communicate and enjoy opportunities to advance your career in a diverse, inclusive environment.
Explore Zoom:
We believe that the unique contributions of all Zoomies is the driver of our success. To make sure that our products and culture continue to incorporate everyone's perspectives and experience we never discriminate on the basis of race, religion, national origin, gender identity or expression, sexual orientation, age, or marital, veteran, or disability status. Zoom is proud to be an equal opportunity workplace and is an affirmative action employer. All your information will be kept confidential according to EEO guidelines.