Technical Project Manager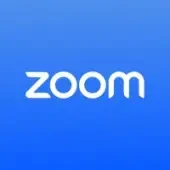 Zoom
IT, Operations
India
Posted on Saturday, May 13, 2023
The Online Portfolio and Project management office will have the charter of driving transformational projects and initiatives. We are looking for strong candidates with project management experience who can drive major cross functional initiatives in a dynamic and challenging environment. We are looking for a technical project manager who can manage day-to-day aspects of a Scrum team, which includes leading Scrum Events (Backlog, Planning, Review, Retrospectives, and Daily Stand Ups) and be an advocate for autonomous, self-organizing, empowered, and continuously improving teams. You will act as a primary point of contact and escalation point within an assigned function. We are looking for competent technical project managers who can collaborate with different internal and external stakeholders and the technical delivery teams and take accountability for the successful completion of the project as per scope, within budget and on time.
RESPONSIBILITIES
Partner with key stakeholders in the Online function to build a project plan and Identify all the key milestones for project completion.

Schedule and designate tasks to specific team members

Work closely with Engineering, QA, Solution Architects, Business Analysts, Dev Ops, Product Owners

Accountable and responsible for managing the complete lifecycle of Business Applications programs/projects from original concept through final implementation.

Develop a detailed program/project execution plan and manage all phases of the project including projects financials, progress status tracking and reporting, monitoring scope creep, testing and release to production

Provide overall project management as per the governance model with standup and weekly Core team meetings

Managing issues and risk mitigation plan, change order process, readiness reviews and overall health of the program using best practices and methodologies.

Expert in different project methodologies including Waterfall and Agile, leveraging the proper methodology as needed for the project

Facilitates small team organization and ceremonies, such as sprint planning, daily standups, sprint reviews/demos, and retrospectives

Ensures full transparency with velocity, burn down/up reporting, and communicating team progress with value focused metrics

Collaborates with Product Owner in backlog grooming

Apply consistency and best practices through project initiation, planning, and execution phases with a continuous improvement mindset

Participate in Architectural review sessions, drive governance across teams, help evolve processes to be more efficient, and influence decisions and directions on strategies.
QUALIFICATIONS
Scrum Master combined 6+ years project management experience with at least 2-3 years of that dedicated to hands-on project management

Scrum Master, and practice Scrum for at least 2-3 years.

Experienced managing customer centric products where the user is purchasing products through online experience.

Experience in driving projects across platforms such as SFDC, SFMC, Zuora

Knowledge of eCommerce online B2C growth and managing initiatives related to companies global expansion in various markets

Excellent communication skills, problem solving, conflict / resolution management, active listening, time management, and interpersonal skills

Minimum of Bachelor of Science / Engineering / Technology or related

Demonstrated consistent ability to lead cross-functional teams and deliver solutions

Agile Scrum Master Certified or equivalent experience
We believe that the unique contributions of all Zoomies is the driver of our success. To make sure that our products and culture continue to incorporate everyone's perspectives and experience we never discriminate on the basis of race, religion, national origin, gender identity or expression, sexual orientation, age, or marital, veteran, or disability status. Zoom is proud to be an equal opportunity workplace and is an affirmative action employer. All your information will be kept confidential according to EEO guidelines.
At Zoom, we care about our employees, their families, and their well-being. As part of our award-winning workplace culture and commitment to delivering happiness, our benefits program offers a variety of perks, benefits, and options to help employees maintain their physical, mental, emotional, and financial health; support work-life balance; and contribute to their community in meaningful ways. To view our benefits, click here.
About Us
Zoomies help people stay connected so they can get more done together. We set out to build the best video product for the enterprise, and today help people communicate better with products like Zoom Contact Center, Zoom Phone, Zoom Events, Zoom Apps, Zoom Rooms, and Zoom Webinars.
We're problem-solvers, working at a fast pace to design solutions with our customers and users in mind. Here, you'll work across teams to deliver impactful projects that are changing the way people communicate and enjoy opportunities to advance your career in a diverse, inclusive environment.
Explore Zoom: