Localization Program Manager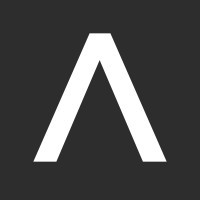 Carrot Fertility
Operations
Remote
Posted on Thursday, April 6, 2023
About Carrot:
Carrot Fertility is the leading global fertility care platform for women, who are often at the center of fertility care decisions and consequences. Plus, Carrot serves people of every age, race, income, sex, sexual orientation, gender, marital status, and geography. Trusted by hundreds of multinational employers, health plans, and health systems, Carrot's comprehensive clinical program delivers industry-leading cost savings for employers and award-winning experiences for millions of people worldwide. Whether there is a need for care through fertility preservation, male-factor infertility, pre-pregnancy, IVF, pregnancy and postpartum, adoption, gestational surrogacy, or menopause, Carrot supports members and their families through many of the most memorable and meaningful moments of their lives.
The Role:
Join Carrot Fertility and become a Localization Program Manager! You will define and build out our localization function from the ground up by partnering with other teams across the organization and engaging with external vendors. You will be a key contributor in defining our localization strategy and will plan and execute a variety of language localization projects while ensuring a great customer experience and speedy time to market.
Responsibilities:
Lead our language localization and translation strategy.

Design and implement efficient and scalable end-to-end localization frameworks and processes for our software and content.

Deeply understand target markets, languages, and cultural contexts in order to support the optimal end-user experience for each geo.

Project manage end-to-end localization or translation projects while partnering with internal product, design, engineering, marketing, customer-facing teams, and external vendors.

Stay on top of risks and determine mitigation strategies that allow the organization to move forward.

Manage all the details to optimize for an ideal outcome: a high-quality localized experience, speed to market and/or within budget deliverables.

Evangelize, educate, and advocate for localization best practices across the organization.

Develop strong partnerships with localization vendors and translation management system providers.
The Team:
The Localization Program Manager role will report to the Senior Director of Global Program Management within the Global Solutions team in the Product organization at Carrot.
Minimum Qualifications:
A strong track record of localization program or project management and leadership (with a minimum of 3+ years work experience in this role).

A focus on the details and strong empathy for end users in different markets. You understand the importance of language when discussing sensitive and personal matters.

A strong entrepreneurial drive, strong problem solving skills and a bias towards action.

Comfortable with ambiguity in fluid situations. You know what 'feels like it was developed in-market' perfection looks like but are able to compromise and put together good, better, best options for localization efforts based on real world constraints.

A team player who loves to engage with others across cultural, functional and geographic lines.

Excellent communication and organization skills. The ability to explain complex concepts in a simple way and provide high level summaries and drill downs to the details, when necessary.
Preferred Qualifications:
You've built the localization function at another tech company

Experience in digital health

Experience partnering with and utilizing Smartling

A degree or certification in Localization

You've lived in more than one country

You speak more than one language
Compensation:
Carrot offers a holistic Total Rewards package designed to support our employees in all aspects of their life inside and outside of work, including health and wellness benefits, retirement savings plans, short- and long-term incentives, parental leave, family-forming assistance, and a competitive compensation package. The expected base salary for this position will range from $103,000 - $128,000. Actual compensation may vary from posted base salary depending on your confirmed job-related skills and experience.
Why Carrot?
Carrot has received national and international recognition for its pioneering work, including Best Diversity, Equity, & Inclusion Product from the Anthem Awards, Fast Company's Most Innovative Companies, CNBC's 100 Barrier Breaking Startups, and more. Carrot is regularly featured in media reporting on issues related to the future of work, women in leadership, healthcare innovation and diversity, equity, and inclusion, including MSNBC, The Economist, Bloomberg, The Wall Street Journal, CNBC, National Public Radio, Harvard Business Review, and more.
Carrot is fully distributed, with teams in more than 40 states across the United States and dozens of countries around the world. It has received numerous workplace awards, including Fortune's Best Workplaces in Healthcare, Quartz's Best Companies for Remote Workers, and Great Place to Work and Age-Friendly Employer certifications. Learn more at carrotfertility.com.